Flourish
Our main program in Romania is our small groups for teenagers from the government orphanages or other high-risk situations. These groups are trauma-informed and identity-focused. Our goal is to build healthy relationships, increase their self-esteem, facilitate healing, and reduce their vulnerability to exploitation. We have groups every week and we try to meet each child where they are in that moment and be a consistent presence in their life. Every week looks different, but no matter what, our priority is to cultivate a safe environment where our relationships can grow.

The Cooperative
Collaboration is one of our top values as an organization. We know that we are stronger together and can be more effective when we work hand-in-hand with others who have the same goal. We partner with other NGOs, local government departments, national agencies, and missionaries to provide trainings on human trafficking, child development, trauma, and other various topics to help equip them with the practical knowledge and skills that make their jobs easier and more effective.
In addition, we know that loving and caring for vulnerable people takes a lot of time and energy. Many of our partners don't have the capacity to network, research, and strategize how to collaborate with others. Because of this reality, we make it a priority to do this work and offer a place of connection and collaboration to those in our network.

Restart
We have identified two very important ways that we can support survivors of trafficking as they reintegrate back into society: education and housing. Without a proper place to live and further education to provide opportunities for their future, they remain vulnerable to trafficking. We are part of a support system that is allowing survivors to have a fresh start.
How do these focus areas compliment each other?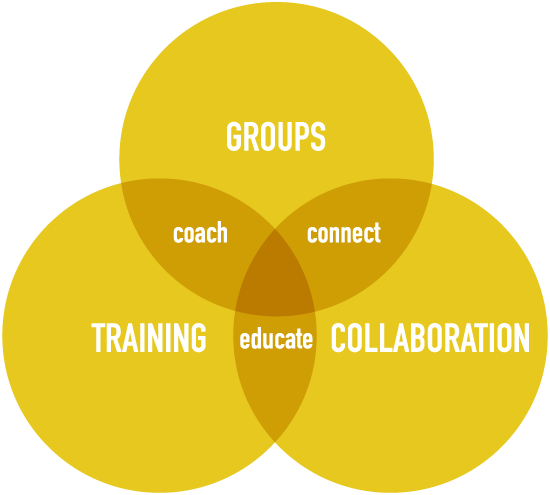 Between our collaboration and groups we are able to connect our girls to opportunities that our partners provide such as counseling, vocational training, and job placement.
Between collaboration and training we are able to bring in our partners to educate the staff from a local perspective.
Between training and groups we are able to coach the staff to replicate our trauma-informed approach to caring for the girls in our groups.
For our partners that we work the closest with our collective resources are shared and we all mutually benefit from it.
"I like our group because we are treated equally and you have patience with us. You understand us even when we're difficult with you."
"We are at the center (orphanage) all the time and it's nice on the weekend to be somewhere else, doing something else where we feel free and open."
"I like it because we talk about interesting and important things. You talk and behave nicely with us and give us your full attention."
"We can feel like ourselves. We have no restrictions. We are in a nice environment where we can learn and talk. It's beautiful here."
"I like that I have the opportunity to do something else and not stay in the house. And besides the fact that i have fun, I am learning things."
"I am valuable" is our anthem.
"I am loved" is our song.